How To Prepare For Dental Implants
At The Center For Oral Surgery of Las Vegas, it is our mission to provide top-notch care to our patients. For patients who have lost a tooth due to damage, trauma, or injury, we hope to restore your smile with revolutionary dental implant technology. Dental implants allow patients to choose a real, life-like tooth implant to replace their missing tooth. Essentially, a dental implant is a biocompatible titanium post that will be placed into the socket of a missing tooth to replicate a real tooth. Although our oral surgeon is an expert with dental implants in Las Vegas, there are some preparations that must be done.
Step-by-Step Guide for Getting a Dental Implant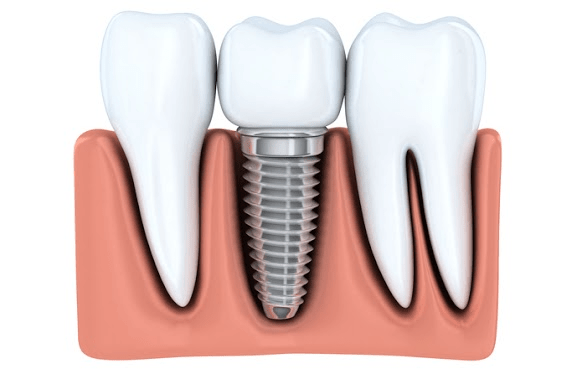 Technically, a dental implant is a surgical procedure which means there are certain steps the patient and the oral surgeon need to take to prepare appropriately. Our Las Vegas oral surgery team will follow these steps:
Comprehensive Examination: Prior to surgery, your doctor must confirm that you are a good candidate for a dental implant. Your oral surgeon will examine your mouth, teeth, and jaw. They will determine if a bone graft is necessary prior to your jaw surgery. Based on the patient's health and medical history, the doctor will create a surgery plan.
Fasting Prior to Surgery: If your jaw surgery in Las Vegas will take place under general anesthesia, you must abstain from eating anything for the 6 hours before your surgery.
Prepare the Jaw: For some patients, their jaw bone is simply not strong enough to withstand a dental implant. In these cases, the patient must undergo a bone graft prior to their dental implant surgery. If necessary, your surgeon will reshape the jaw to ensure optimal results. Once your jaw has healed from the bone graft, you can go ahead with the dental implant.
Downtime After the Procedure: Before your procedure begins, you should ensure everything is taken care of for after the surgery. You should take time off of work or school, arrange child care, stock up on groceries, and arrange for additional help from a family member or friend. Your healing and rest time is essential to your health once you have finished surgery.
Schedule Your Dental Implant at The Center For Oral Surgery of Las Vegas Today!
If you have a missing tooth and would like to replace it with a dental implant, please contact The Center For Oral Surgery of Las Vegas. Our team will ensure you fully understand the procedure, the preparation needed, and the end results. We look forward to assisting you with your dental implant in Las Vegas!