About Dr. Letelier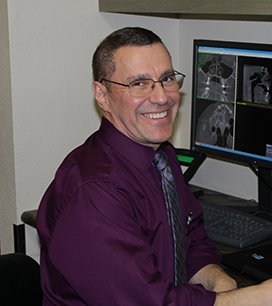 The Center for Oral Surgery of Las Vegas is happy to be your home when you're looking for high-quality oral surgery in and around Las Vegas, NV. Through our many oral surgeries, such as dental implants and facial reconstruction surgery, we can provide you with a tailored plan that can treat any of your oral problems. Dr. Carlos Letelier, our expert Las Vegas Oral Surgeon, leads a great team of staff who provide all patients with the best experience possible while going through oral surgery, or other related procedures.
About Dr. Carlos Letelier
Dr. Carlos Letelier has a passion for dental and medical excellence that's exemplified through his distinguished background and his education credentials. His dentistry studies began in Chile where he earned his DDS degree. He then went to Boston, where he enrolled in Tufts University School of Dental Medicine, graduating Summa Cum Laude with a DMD degree.
After that, Dr. Letelier went on to complete his surgical residency and graduate from UCLA Medical School with both an MD and an OMFS degree. In addition to becoming board certified in both oral and maxillofacial and cosmetic surgery, Dr. Letelier has taught in the OMFS residency program at Fresno University Medical Center. His expertise covers a broad range of oral surgery, from wisdom tooth extraction and dental implants to facial and dental trauma. He is a trusted oral surgeon in Las Vegas, NV as he's highly regarded for his treatment of patients with severe bone loss and missing teeth. Even today, Dr. Letelier continues to expand his knowledge by participating in specialty courses throughout the USA and other global locations.
Visit Your Las Vegas, NV Oral Surgeon!
If you're in need of oral surgery or a consultation and you'd like to schedule an appointment with Dr. Letelier, we encourage you to give us a call at (702) 367-6666. If you have any questions, please don't hesitate to contact us. We're looking forward to seeing you!