Am I a Candidate for Dental Implants?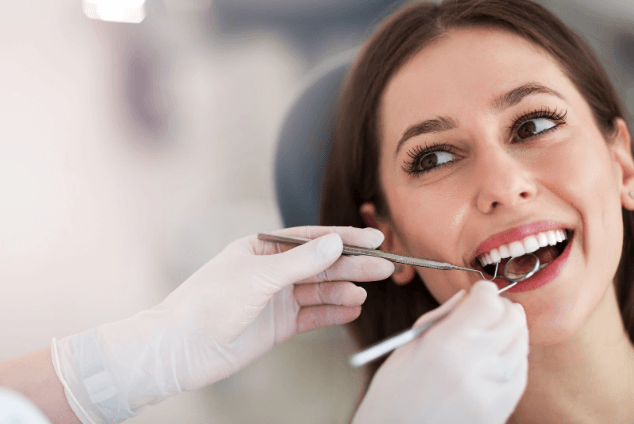 Las Vegas Oral Surgery & Dental Implants
At The Center for Oral Surgery of Las Vegas, we strive to provide high quality oral surgical care in a friendly, professional, and welcoming office environment. Dr. Letelier and our expert team of dental surgical specialists work hard to make our patients feel at home each time they visit our office, designing specialized treatment plans that perfectly suit every patient's unique dental needs. While we proudly offer a range of services, dental implants are one of the most common procedures we perform. Read on to find out if Las Vegas dental implants may be right for you.
When Dental Implants Are Appropriate
Dental implants are an incredibly effective solution for recreating a complete, healthy smile, and they excel in treating a variety of conditions. Las Vegas dental implants may be right for you if you suffer any of the following:
Missing Teeth: If you have one or more missing teeth, dental implants can restore the gaps and give you your full smile back. And with the All-on-4 procedure, it only takes a day.
Dentures: If you're currently wearing dentures, they may be working fine now – but without stimulation from chewing, your jaw will eventually shrink, and your dentures will stop fitting. We can replace your dentures with dental implants, helping to safeguard your jawbone and ensuring you never have to take your dentures out again.
Extractions: If you're having a tooth extracted, dental implants allow for a seamless replacement with a strong, life-like looking new tooth.
Naturally, each patient is different, and Dr. Letelier will work with you to decide the ideal form of treatment for you. But for many patients with conditions similar to those described above, dental implants offer an effective, durable solution for a new smile.
Types Of Dental Implants
For those patients who are good candidates for implants, there are several options which may be used. Types of dental implants include:
Endosteal— The most common type of implant, endosteal are made of a titanium material and are shaped like a small screw. They are fastened in the mouth in a screw-like fashion.
Subperiosteal— This type of implant is typically used for patients who do not have enough healthy jawbone to support endosteal implants. They are placed under the gum, but above the jawbone.
Las Vegas dental implants can be used for:
Single tooth replacement
Multiple tooth replacement
Full arch replacement
Contact Your Las Vegas Oral Surgeon Today
Are you a good candidate for Las Vegas dental implants? Contact us today to book an appointment and get started on the health of your smile. If you have any questions regarding Las Vegas oral surgery, dental implants, or anything related to dental health, give us a call at (702) 367-6666, or reach out to us at our contact page. We can't wait to hear from you, and we look forward to helping you achieve a gorgeous new smile!