The Benefits of Dental Implants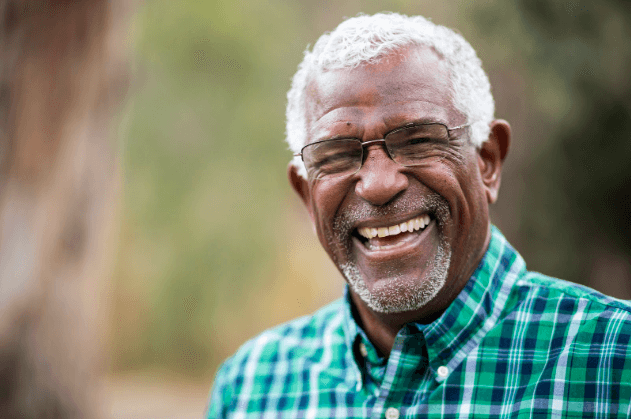 The Center for Oral Surgery of Las Vegas believes you should have the smile you deserve. Dr. Letelier and his team of dental experts strive to do just that, give each and every one of his patients in Las Vegas the best smile they can have. One of the treatments used at The Center for Oral Surgery of Las Vegas to achieve a better smile are dental implants. Dental implants are replacement tooth roots that provide a strong foundation for permanent or removable replacement teeth which fill in gaps from missing teeth. Dental Implants  have many health and aesthetic benefits when compared to other dental procedures and fixes like dental bridges or dentures.
Advantages of Dental Implants
Because dental implants are so similar to actual teeth they are far superior to other means of replacing missing teeth most of the time. Dental Implants are more natural looking, natural feeling, and are overall better for your oral health.
Improved Appearance, Speech and Comfort
Dental implants look and feel like your own teeth and are designed to fuse to the bone permanently. Because of this, they look very natural and are almost impossible to detect. Their permanent structure also allows for improved speech, comfort, and eating. Their permanence keeps them from moving around which is usually the cause for odd speech patterns, and discomfort. All three of these reasons on their own are great, but together they can help improve your self esteem too! Having a remastered smile without any discomfort can help you become more confident and proud of your smile again.
Improved Oral Health
Dental implants aren't only to make your smile look better, they can also improve your oral health. When teeth are removed there is a void in your jaw where that tooth once was. Initially this is not a problem, but over time this can lead to bone loss in the surrounding area due to insufficient stimuli from chewing. Dental implants also don't require and modification of the surrounding teeth like a bridge might need so the surrounding teeth remain healthy as well. Their natural shape will also make it easier to brush and floss regularly like any other tooth.
Who is a Candidate for Dental Implants
In general, anyone who can go through a routine oral surgery procedure can get dental implants. The main concerns are healthy gums and bone growth for the implants to adhere to. Other than these two requirements, you must also have good oral hygiene habits like brushing, flossing, and visiting the dentist regularly. People who are heavy smokers, or are suffering from a disorder like diabetes or heart disease need to be evaluated individually to make sure dental implants are right for you. Dr. Carlos Letelier works with every patient to seek the best treatment option available for them. Learn when dental implants are needed.
Contact The Center for Oral Surgery of Las Vegas Today!
If you are looking for an oral surgeon in Las Vegas look no further: Dr. Letelier and his expert dental team are here for you. Contact our Las Vegas oral surgery office today and make your first consultation with our team. We hope to hear from you soon and can't wait to begin your journey to a happier healthier smile!
Watch some testimonials and read some reviews from previous patients!