Patient Center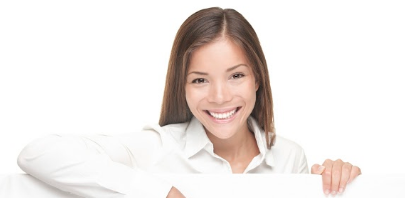 When you come visit your Las Vegas oral surgeon here at The Center for Oral Surgery of Las Vegas, you can be assured that you'll be receiving only the best of care. We don't just want to provide you with high-quality services, but we want to help make them as affordable and accessible as possible for you. One of the ways that we do this is by offering our knowledge to help you get the most out of your dental insurance. Dental insurance is different from medical insurance, which may make it confusing for some patients. Between the complexities of insurance and the lack of information from insurance companies, it can almost be impossible for some patients to understand their benefits. To help you out, we've created this page to help you learn more about dental insurance as well as how to maximize your benefits.
Patient Forms
Care of the Mouth Following Oral Surgery
The following are some instructions and helpful hints that will help you during your postoperative period. If you have any questions during your postoperative period, please do not hesitate to call the office. After business hours you can call the office number and the operator will page the doctor.
Understanding And Maximizing Your Insurance Benefits
What Services Are Covered?
Some of the services that you may need or want will not be covered by your insurance. Our goal is to help you work with your insurance so that you can achieve and maintain optimal oral health.
How Is Dental Insurance Different From Medical Insurance?
Maximums, Deductibles And Waiting Periods
Most patients do not realize that each dental insurance plan has a dollar amount limitation each year. Once this limit is reached, no other services will be covered by your dental insurance company regardless of how essential the service may be to your dental health. Dental insurance companies also have a yearly deductible amount. This amount is taken out of the insurance payment and is paid by the patient. Many insurance companies also apply a waiting period for certain services and will not pay for another service until the waiting period is over. In these circumstances no payment by insurance will be made.
Pre-Determination
Many insurance companies try to control the amount of dentistry you receive by requiring authorization for procedures in advance. In most cases, we can begin treatment prior to receiving an authorization from the dental and/or medical insurance company. The authorization process is often time consuming and can take the dental insurance companies four to six weeks to respond. Unfortunately, even obtaining benefit verification is not a guarantee of coverage. In the event the dental insurance company refuses to pay for treatment, the patient is responsible for all fees. However, if we are a contracted provider with your insurance company, even if a procedure is not allowed or covered under your plan, we still extend to you a specially discounted fee.
Elective Treatment
Some services are typically not covered by dental insurance companies. These include but are not limited to: cosmetic dentistry, implants and other services. Although these are important dental services that can greatly enhance the quality of life of many patients, dental insurance companies do not feel that they should have to pay for these services. That is why these services are rarely included in dental insurance contracts with your employer.
How Our Office Helps
We are providers with most dental insurances and are skilled at working with them to help you achieve the maximum reimbursement to which you are entitled. We will check your dental benefit coverage during your initial visit and submit your insurance claims to facilitate the quickest response.
Some insurance companies take longer than others to complete payment and occasionally, we may ask for your assistance to expedite the claim process.We will work proactively with you and your insurance company but ultimately you are responsible for payment for services you have received. We have a lot of experience and success in dealing with insurance companies on behalf of our patients. We are always available to answer your questions and will do everything possible to help you navigate through what can be a very complex system. Dental insurance is a contract between your employer and a dental insurance company. The benefits that you receive are based on the terms of the contract your employer negotiated with the dental insurance company (NOT with your dentist's office). The services selected are based on the cost of the policy to the employer and the negotiated arrangements with the dental insurance company.
Because the benefits you have are decided between your employer and the dental insurance company, many services are not covered. The non-covered services are not based on what you need or want, but strictly on the contract with the insurance company. This is why many dental insurance companies rarely cover 100% of any dental fee. In many cases, they cover less than 50% or nothing at all. We suggest you read your dental plan booklet to familiarize yourself with the specifics of your plan benefits.
Contact Your Las Vegas Oral Surgeon!
We're providers with most dental insurances and are highly skilled at working with them to help you attain the maximum reimbursement that you're entitled to. We'll check your benefit coverage during your first visit and submit your insurance claims to give you the quickest response. If you have any further questions, please feel free to contact us. If you'd like to schedule an appointment with your Las Vegas oral surgeon for dental implants, wisdom teeth removal, or any other services, give us a call at (702) 367-6666. We hope to hear from you!
Accepted Insurance
Aetna Dental PPO & DMO (ALL)
Aflac
Ameritas
Anthem
Assurant/DHA
Careington
Cigna PPO & DHMO (ALL)
Connection Dental
DBP
De Care Dental
Delta PPO, Premier & HMO Groups (ALL)
Dental Wellness Partners
Dentegra
Dentemax
Medicaid Full Benefits only; not HPN HMO or Amerigroup
Merit Dent
MetLife
Nevada Dental Benefits (local 631 & UCFW only)**
Nevada Pacific Dental
Preferred/Guardian Dental Network
Dental implants

CDS

Baldinis Sports Casino
City of Reno
City of Sparks
Club Cal Neva
John Ascuagas Nugget
Washoe County School District

Guardian
Hometown Health

Eldorado Casino
Peppermill Casinos
Silver Legacy Resort

Liberty Dental plan(PPO ONLY NOT SELECT, EPO OR DHMO)

MGM Resorts
Venetian Casino Resort

Saint Marys Health Plans

Premier Access
Principal Life
Reliance Standard
Standard
Teachers Health Trust
Total Dental Administrators
United Concordia
United Healthcare
(Dental Discount Plans)
Aetna
Affordable Family Health Services
Ameriplan
Avia
Careington
Dental Directory Services
First Dental Health
Health Networks of America (HNA)
Humana
Optum Health Allies