Will I have to go to more than one doctor to get dental implants?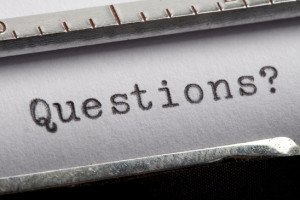 Dental implants represent a state-of-the-art means of getting new, natural-looking teeth that come complete with tooth roots. They help keep your jawbone healthy and ensure that you'll be able to eat all the foods you love. You might need to visit more than one type of dentist for the full procedure, depending upon your particular needs and the expertise of your implant dentists.
When Might I Need Another Doctor for my Implant Procedure?
Having dental implants placed involves oral surgery in which the metal roots are set directly in the jawbone. If you've just had a tooth extracted or have just lost the tooth in another way, the new root can be placed in the empty socket. In order for implants to be successful, you must have sufficient bone tissue to support them. If you don't, you might require a bone graft or sinus lift, which might be performed by a specialist in these areas.
You might also require a periodontist to evaluate your gums before your implant procedure. If you have signs of gum disease, you'll need treatment to ensure your gums are healthy before you can have implant surgery. You might also need to consult with your regular physician if you have any conditions such as diabetes or an autoimmune disorder, both of which can compromise your ability to heal, to find out if you would still be a good candidate for implant dentistry.
Am I a Good Candidate for Implants?
Before you pursue dental implants, you should consult with a dentist. Your initial consultation can be with your regular dentist or an implant dentist. They will evaluate your suitability for implants, determining whether you:
Require bone grafts

Require treatment for gum disease

Have a systemic problem that affects healing

Are taking certain medications for osteoporosis

Are a smoker
Your dentist will then determine whether implants will be a good fit for you. If implant dentistry proves to be a viable option, then you will go on to discuss how the procedure will work and what approach will be the best way to restore your smile.
Our team is ready to serve you, so give us a call today to discuss your options!