Oral Cancer/Biopsies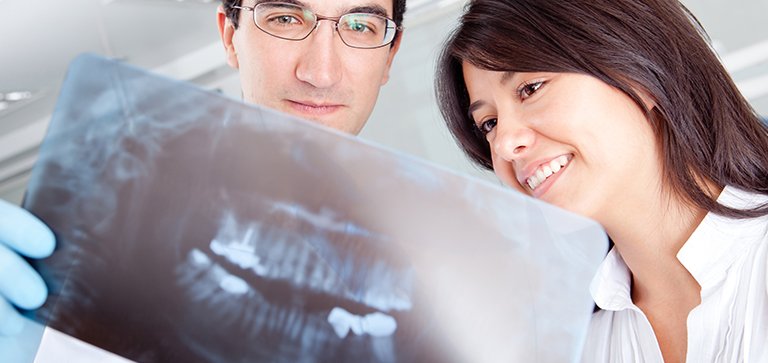 Oral Surgeons in Las Vegas
At The Center for Oral Surgery of Las Vegas, our mission is to make world-class oral surgery as convenient and low-impact as possible. No matter what your health goals, we'll work with you to help you understand the options available to you and choose a treatment that helps you achieve a healthy mouth and a beautiful smile. While we offer a range of cosmetic and restorative surgeries, we're also happy to offer screening and surgical treatment for oral cancer.
Oral Cancer Screening in Las Vegas
Oral cancer is a serious concern, and the best way to beat it is through early detection and treatment. At our center, we're proud to offer comprehensive oral cancer screening to help you detect any cancerous or precancerous growths before they grow more serious. Our experienced oral and maxillofacial surgeon can perform a visual examination of your mouth to detect any potentially problematic areas, and we can also use more in-depth screening methods such as digital imaging and biopsies.
Oral Cancer Treatment in Las Vegas
If we do find that you have oral cancer, we're here to help. Our surgeon is world-class, and we can work with your cancer treatment center or doctor to coordinate tumor removal with other forms of cancer treatment. No matter what, we'll always communicate openly and honestly with you to help you understand your current situation and the treatment options available to you.
Contact Your Las Vegas Oral Surgeon
Oral cancer can be gravely dangerous, but with early detection and a great treatment team, there's always hope. Contact us today to learn more about our oral cancer screening and treatment services. We can't wait to hear from you, and we look forward to helping you achieve complete oral and total health!