When can I return to work after implant surgery?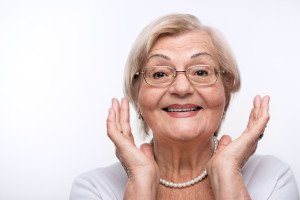 Dental implants require a surgical procedure in which the implant is placed directly into the jawbone. Because you are undergoing oral surgery, you should take some time to rest and heal immediately afterward. This usually means a day or two away from work, as well as a few days of a modified diet.
Recovery after Implant Surgery
Recovery after a dental implant procedure is similar to recovery after other oral surgery. Implant dentistry has progressed over the last few years so that the procedure is less invasive, reducing overall healing time. Your dentist will provide instructions for aftercare, and you should follow these carefully for the best possible outcome.
You will probably have prescriptions for antibiotics and for pain medication. Take these according to instructions. Other aftercare guidelines include:
Use heat or cold as recommended to reduce swelling

Use gauze when needed to control any bleeding

Eat soft foods for a few days

Avoid spicy foods

Avoid very hot or very cold food or drink

Avoid strenuous activity for a few days
Unless your job involves strenuous physical activity, you should be able to return in a day or two. If your dentist feels you should take more time off, he will include this information in your individual aftercare instructions.
Why Proper Healing is Vital to Successful Implants
It's extremely important to follow your dentist's guidelines for taking care of your mouth after an implant procedure. In order for implants to be successful, proper healing is vital. In a traditional implant procedure, you'll have the artificial roots placed, and then you'll wait a few weeks for them to completely heal. This gives the jawbone time to bond with the implant. Without this bond, the implant will fail.
Some implant procedures offer "teeth in a day," in which the tooth crowns are placed immediately, or a set of implants is used to anchor a removable denture. These procedures also require proper long-term healing, so be sure to take good care of yourself and follow all your dentist's guidelines after your surgery.
Do you have more questions about dental implants? Call us at the Center for Oral Surgery of Las Vegas today to discuss your implant options!